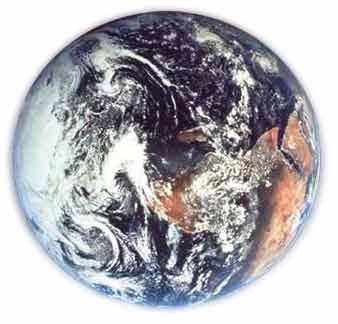 I like coming up with fantasy worlds for my novels, but I've never named them, like I notice some people do. Oh, I give them a reference point mentally (the wizard world or the troll world) but not really a proper name. Part of my thinking is, these people don't know they're in a different world, so why would they have a name?
In science fiction, people would be aware of many planets and so would name each one, but unless my fantasy world has alternate dimensions, they wouldn't call it something in particular. What's more likely to come up in the story is the name of the countries or ethnic groups of people involved.
Still, there's no harm in having a name for you world for an overall series. And I have a real difficulty sometimes coming up with country names that I like the sound of, so I've been considering having a more precise name for some of them, even if it's not one I use in the book itself.
Some friends of mine over at Holy Worlds were discussing this very topic, and someone pointed out that our name for our world/planet is simply the same word for the ground, Earth. And it was suggested that a fun an easy way to name another world might be the word "earth" in a different language. Tsahraf made this fascinating list of the word earth in different languages.
Albanian: tokë
Armenian: երկիր – erkir (jɛɹkiɹ) yeh-rkeer
Arabic: أرض – uraḍ (ʔuradˤ) oo-rod
Azerbaijan: torpaq
Basque: lurra
Latin: terra
Mandarin Chinese: 地球 – Dìqiú
Croatian: Zemlja
Slovenian: Zemlja
Russian: Земля – zemlya
Czech: Země
Swedish: jord
Finnish: Maa
Filipino: lupa
Italian: terra
French: la terre
German: Erde
Greek: γη – gē (gɛː) gey
Haitian Creole: sou latè
Hungarian: föld
Icelandic: jörð (jœrð̠) yoh-rh-dh
Indonesian: bumi
Indonesian: dunia
Irish: domhan
Lithuanian: žemė
Slovak: zeme
Polish: ziemia
Romanian: pământ
Spanish: tierra
Danish: jorden
Turkish: toprak
Vietnamese: trái đất
Norwegian: ddaear
Some of these are really lovely sounding. I just might either steal them for a world/country name, or modify a few of them. It's also a great reminder that we don't just have one name for Earth, even if I'd be careful how many names I gave something in a novel. We don't want to confuse the readers!
If there's any other words for earth to include, let me know and I'll add them.